Milano on #MeToo campaign: This is your time
Alyssa Milano says the millions of women worldwide who have shared their allegations of sexual abuse and harassment are going to continue being vocal, as she urged them "let's fix this problem".
The Hollywood actress, 44, recently shared a tweet calling for victims to reply to her with the "Me Too" hashtag.
The message went viral and more than a million tweets have shared the tag, along with more than 13 million posts, comments and reactions on Facebook.
She declared: "This was really about showing this happens everywhere. That it's not just Hollywood. That it's not just actresses. It's women on Wall Street. It's women in hospitals. It's women walking down the street."
The Charmed star said: "We are going to be vocal until this (mistreatment) stops. Not one more. It stops here.
"I think that the numbers are a testament as to how powerful women can be when we do stand together, and we are one.
"I really want this to be about every woman's voice. This is your movement, women. This is your time."
Stars including singer Lady Gaga, and actresses Evan Rachel Wood and Debra Messing are among the women who have used the tag.
It came as dozens of women have claimed they were sexually abused and harassed by movie mogul Harvey Weinstein and other Hollywood bosses.
:: The Weinstein Accusers
One of the latest celebrities to accuse Weinstein is Oscar-winner Lupita Nyong'o.
The 12 Years A Slave and Star Wars actress claimed when she was a drama school student in 2011, she was invited to his family home in Connecticut to watch a film.
She said shortly after it started he "insisted" in front of his children that she follow him and she was led to his bedroom.
The Kenyan-Mexican actress, now 34, said she felt pressured into giving him a massage after he offered her one.
"Before long he said he wanted to take off his pants," she wrote in The New York Times.
"I told him not to do that and informed him that it would make me extremely uncomfortable. He got up anyway to do so and I headed for the door, saying that I was not at all comfortable with that."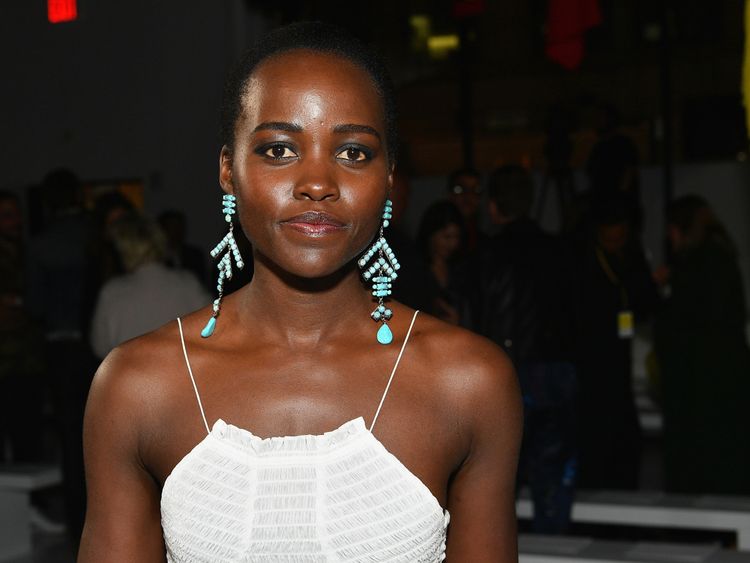 Weinstein has "unequivocally denied" allegations of non-consensual sex.
Police in London, Los Angeles and New York are investigating the 65-year-old producer.
Speaking to Good Morning America, Milano said she wants the movement to become more than just a hashtag.
Milano said she was helped through her own experience with sexual assault by having counselling and a "great support system".
The "Me Too" movement was started in 2007 by activist Tarana Burke to assist sexual assault victims in deprived areas.